Great Barrier Reef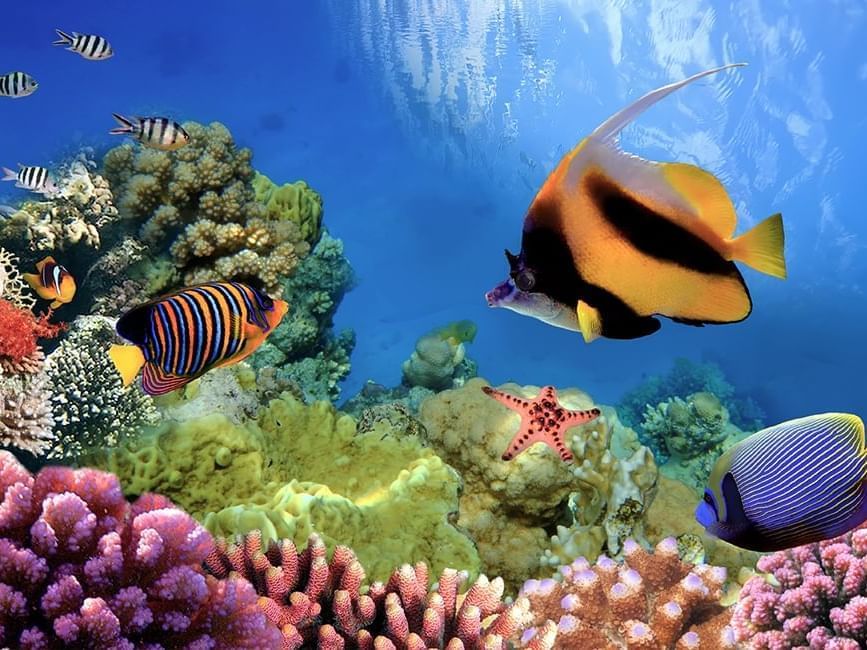 The Great Barrier Reef is the world's largest coral reef system composed of over 2,900 individual reefs and 900 islands stretching for over 2,300 kilometres and one of the 7 natural wonders of the world.
Home to countless species of marine wildlife, stunning natural scenery and world-class experiences, the Great Barrier Reef is a national treasure that everyone needs to experience first hand!
Port Douglas is close to the Great Barrier Reef and is the starting point for many day trips, with tours to the Reef departing from the Port Douglas Marina daily.
A trip from Cairns or Port Douglas to the Great Barrier Reef is a holiday you won't forget. Beautiful reefs to snorkel, exotic fish to find and photograph, clear warm water and the hot sun combine to make a glorious experience. Heralded as an Australian icon, the Great Barrier Reef is a place you must visit not once but several times as each time you will discover something new.
Great Barrier Reef, Australia Australia