Four Mile Beach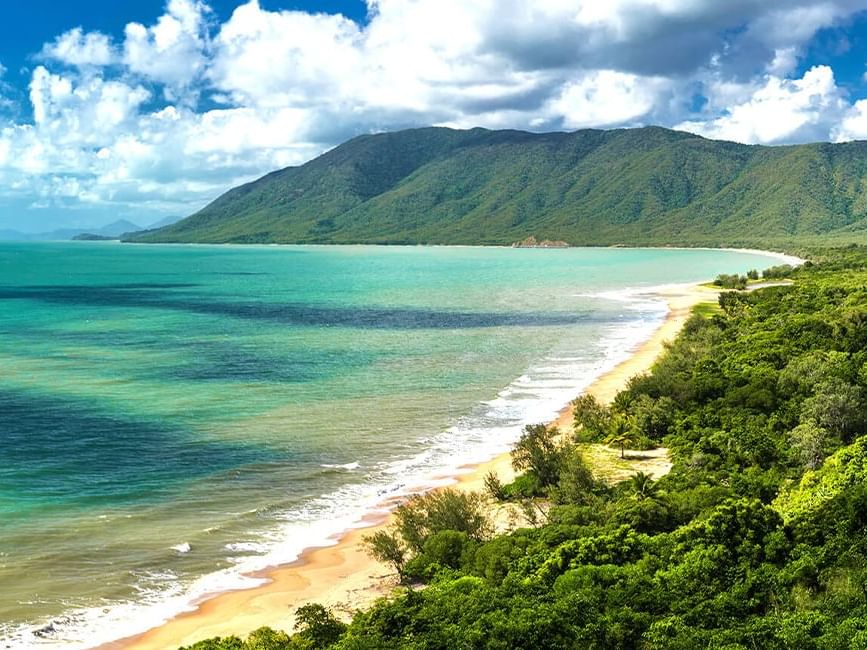 With golden sand stretching as far as the eye can see, crystal clear water lapping gently against the shore, and palm trees swaying in the cool breeze it is easy to lose track of time when walking on Four Mile Beach as it unfolds in a gentle curve along Port Douglas beachfront.
Spend a day swimming, sunbathing or just lazying around, Four Mile Beach is a must when visiting Port Douglas.
But all that is expected, after all, Port Douglas is a tropical paradise. Four Mile Beach is a local's escape from the daily grind and many walk the shoreline as the sun rises and sets.
For tourists, it is a pleasure to spend days swimming, sunbathing, dozing under the palms, enjoying a magical sunset, or joining locals for an invigorating walk.
Four Mile Beach, Port Douglas QLD 4877, Australia 4877 Port Douglas Australia